Published on February 18, 2020
Do you want to increase the levels of exercise in the older adults in your care and create a fun experience for them at the same time?
Why not start a regular dancing session?
Of all the performing arts, dance is the one that has emerged as the most therapeutic when it comes to staving off the mental and physical ravages of old age.
Luckily, it is also the simplest… and the cheapest. All you need is a clear space (or a chair for seated dance), some inspirational music and the ability to move around to it.
Even better than residents dancing in the privacy of their room, is taking part in a group dance session. This allows older adults to be introduced to different steps and styles, as well as make friends or strengthen friendships.
Celebrated Older Dancers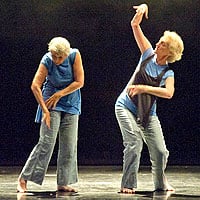 Not all dance classes are just about exercise and fitness. The Company of Elders, made up of enthusiastic amateurs, was set up 20 years ago by the world-renowned Sadler's Wells theatre and is now good enough to give performances at home and abroad.
The dancers have the unique benefit of working with some of the country's top choreographers, as well as rehearsing every week.
Ballet-trained Sheila Dickie, who works as an administrator for the Company of Elders, believes dance is the best form of physical and mental exercise for people in later life because 'you have to concentrate when you're learning a new dance and remember movements from one week to the next'.
Sheila has also taken dance classes to residential homes and was struck by the positive response even by those who were virtually immobile.
An Active Therapy Session
Dance as therapy is not a new idea. In early civilisations, dancing, religion, music and medicine were all inter-connected. People danced in the Middle Ages to ward off the plague, while the wild tarantella dance of Italy is believed to have originated as a cure for tarantula bites.
Today our motivation to dance is simply to remain supple and have a good time.
Above all else, classes must be fun and non-judgmental.
Len says…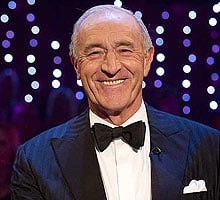 Len Goodman, who used to chair the Strictly Come Dancing judges, also believes that dance is the perfect way to combine exercise with enjoyment.
'If you're married it's something you can share with your other half, and if you're single it gives you an opportunity to meet other people,' he says.
'We're all living longer, so we have all got to be more active in the third age.'